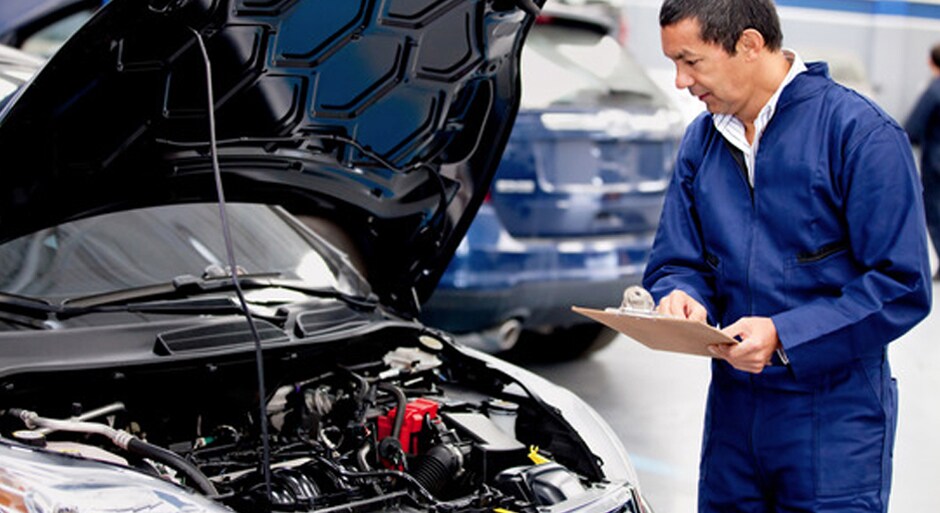 Toyotas are known to be dependable vehicles that maintain their value because they are not prone to mechanical problems. The Toyota Camry, in particular, is one of the best-selling cars in the country, and it frequently receives top ratings from J.D. Power and Consumer Reports because of how reliable it is.
That said, no matter what vehicle you buy, it's important to take care of it. Without proper maintenance and prompt repairs, even the best car or truck will start to have problems. Here are five ways to ensure that your vehicle provides dependable and comfortable transportation for years to come.
 Be Familiar With Your Vehicle's Service Schedule
One of the most basic components of keeping your vehicle running smoothly involves knowing and following your vehicle's service schedule. While most people are aware of the importance of regular oil changes, not everyone thinks about things like tire rotations and fluid replacement. For example, many vehicles require a transmission flush every 30,000 to 60,000 miles. Failing to do so can dramatically reduce the lifespan of your transmission.
You should also be aware that, due to changes and improvements in the way that cars are manufactured, maintenance schedules for many vehicles have changed. For example, not all vehicles need to have their oil changed every 3,000 miles. Some vehicles actually do better if their oil is changed every 15,000 miles, and a large number of manufacturers now say that  getting an oil change every 7,500 miles is optimal. Your vehicle should come with a manual that outlines exactly what maintenance needs to be done and how often.
Look Out For Warranty Repairs
While the goal of automotive manufacturers is to produce a reliable and worry-free vehicle, sometimes issues need to be corrected. Warranty repairs are generally free, and they can be completed quickly and easily at a dealership. While many repairs are innocuous, such as replacing a piece of plastic on your console that tends to crack or break, some may be important to the function of your vehicle.
Toyota has a website that allows you to check if your vehicle may be under a safety recall, and many other manufacturers also have sites that allow you to see if your vehicle needs warranty work.
Use Manufacturer Recommended Parts and Fluids
Manufacturers often recommend that you use certain types of fluids in your vehicle, and it is common for them to suggest specific kinds of coolant, oil and brake fluid. While any fluid may work in your vehicle for a while, the reality is that certain vehicles perform better when they use a particular type of fluid.
Many fluids that are recommended by manufacturers are more expensive and don't provide a different driving experience, but they can make your vehicle last much longer. An example of this is synthetic oil. Many automotive manufacturers recommend using synthetic oil because it lasts longer before breaking down, and it can increase the time between oil changes.
Replacing broken or worn out parts with OEM parts may also help to extend the life of your vehicle. While some aftermarket parts are very good, many don't quite fit right or aren't as durable as those made by a vehicle manufacturer. You may save some money by going with an aftermarket part but end up having to replace or repair it much sooner than you would had you opted for OEM equipment.
Don't Ignore Warning Signs
If your vehicle starts to act odd, you shouldn't ignore the issue or hope it will go away. While your dash lights can alert you to a large number of problems, such as low oil or a battery issue, they don't always come on when something is wrong with your automobile. Mechanical issues may have very obvious symptoms like trouble starting or hesitating when you accelerate, but they may also be subtle. For example, many transmission problems start with a clanking or jumping when you change from park to reverse or drive.
Mechanical issues will almost never resolve themselves; instead, they worsen. A problem that could be resolved with a fluid change or minor adjustment may turn into a replacement or major repair if it isn't taken care of quickly. At the first sign of trouble, you should take your vehicle into a repair shop for a diagnosis.
Use A Mechanic Who Is Familiar With Your Vehicle
Automobile manufacturers are constantly coming up with new ways to improve the safety of your vehicle as well as to make it more fun to drive. When something goes wrong, it's essential that the individual working on your vehicle knows how these systems work, how to diagnose problems accurately and how to provide a first-time resolution. Going to a mechanic that is trained and certified to work on your specific type of car or truck can ensure that you're not going to deal with endless trips to the mechanic or that new problems won't develop while trying to fix the original one.
Scheduling a service appointment at a Toyota dealership means that the person working on your automobile is familiar with the latest electronics and systems in your car. This is especially important if you have a hybrid car because they have complex and interconnected electronic systems. Another benefit of going through a dealership for repairs and maintenance is that parts are almost always available on site, so you aren't waiting for days for a replacement to come in.
Properly maintaining your vehicle using OEM recommended parts and fluids and ensuring that you don't ignore mechanical issues can add years to the life of your vehicle. Taking care of your automobile can also help reduce the risk of expensive and time-consuming repairs after your vehicle is no longer covered by a warranty.