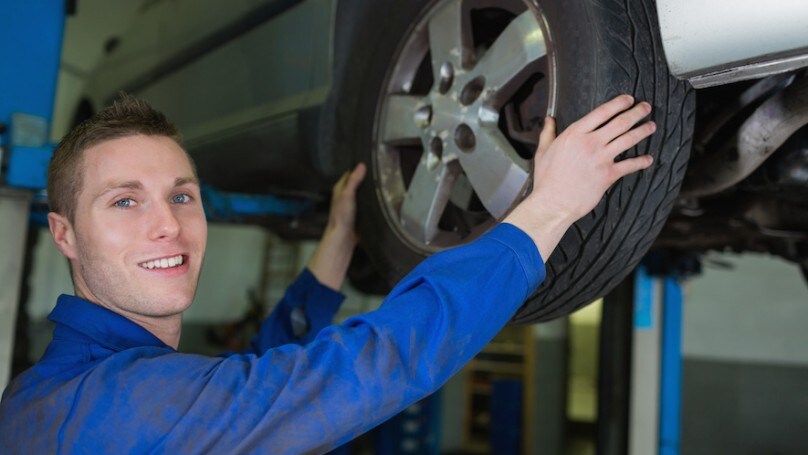 The Importance of Professional Wheel Alignment As vehicles are driven, they will inevitably hit bumps, potholes and curbs. These seemingly small incidents can have a drastic effect on your car's tire wear and handling characteristics. Modern vehicles are designed with a variety of adjustments to maintain optimal tire wear, vehicle handling and even fuel economy. As we drive, the vehicle absorbs the bumps and bruises of the daily grind, and these adjustments tend to move slightly' resulting in undesirable results over time.
Wheel Alignment is Crucial: Why it Matters for Safety
It's easy to ignore wheels that are slightly out of alignment. You probably won't even feel it. However, if the misalignment becomes severe, driving will begin to become uncomfortable. You might think that alignment only affects the life of your tires, but it can also put your safety at risk. When your vehicle is harder to control, you'll have less wiggle room to adjust things in case of an accident.
Saving Money: Get More from Your Tires and Your Gas Tank
You already know that proper alignment will help keep your tires healthy, but did you know it can also save you gas? Fuel costs can really add up for a lot of families these days, especially if you have a commute to work or school. Tire misalignment causes an uneven amount of friction that creates resistance between the tire and the surface of the road. This extra resistance causes your engine to work harder to move the car forward, and you therefore burn more gas.
Protecting the Environment: Alignment and the Earth
The use of fossil fuels affects a lot more than your bank account. It's also hard on the environment and contributes to climate change, which means that any situation that causes your vehicle to burn more gas also damages the environment. If you want to keep your car running smoothly, protect your wallet and spare the planet at the same time, it's important to get your vehicle aligned.
Alignment Frequency: When You Should Have Your Alignment Checked
The general recommendation is to check your alignment and have it adjusted by professionals every 6,000 miles or once every six months, whichever happens to come first. Some people do it every 12,000 miles. However, you should also have it checked if you've had a recent fender bender, had any work done on your suspension or steering system. Finally, if you notice any of the following symptoms of misalignment, be sure to take your vehicle in for a checkup right away.
The Signs of Improper Alignment: What to Look for
1. Uneven Tires If you see a lot of wear and tear on the inside or outside edges of the tires, there could be an alignment issue. 2. Pulling to the Left or Right You'll need to be very careful about testing this. It's best done on a quiet street during low-traffic hours. When you're ready, drive the car forward at a slow and safe rate of speed. Keep your foot over the brake so you're prepared to stop and carefully release the wheel. A car with healthy alignment should continue forward in the same direction. If the car instead begins veering to the left or right, you're out of alignment. This is especially true if the car continues to veer despite braking. 3. The Steering Wheel is Off In some cases, the steering wheel will look as if it's turned when the car is moving straight ahead. This is another sign of a serious misalignment.
Professional Touch: Wheel Alignment from the Experts
It's important to choose a professional technician when you have your wheels aligned. It might seem like this is an easy and simple task, but because the wheels are tied into the suspension system, it can be more complex than you think. If you drive a Toyota Avalon, for example, your technician will need to be aware of the manufacturers' specifications for that car. The specifications might be quite different on a Toyota Sienna or other model. If you choose a shady technician who isn't trustworthy, you might end up having to have more repairs done sooner rather than later. Who can afford that? If possible, it's always best to have this and other maintenance performed at the dealership. The technicians at a certified auto dealership will have the experience necessary to properly align any make or model of vehicle that they sell. The techs at the dealership will also be able to install new tires or perform other tasks if necessary. Are you ready to come in for a professional alignment? If so, please contact Young Toyota today. Our team of experienced technicians is ready and waiting to take care of your car and get you back out on the road in no time.