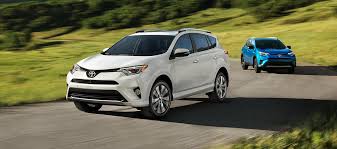 Did you know that it is possible to save up to  $1,000 per year in fuel costs by choosing a fuel efficient vehicle? In addition to helping out your personal bank account, you are also doing your part to reduce climate change by decreasing your carbon footprint from burning as much gasoline when you drive. You can't forget that this is also a win for increasing energy sustainability because there simply are not unlimited sources of oil all over the world. These are all very compelling reasons to care about fuel efficiency when purchasing your next vehicle. However, you may also have your heart set on a vehicle that has a little more utility and versatility than the average sedan, which is the car that most people turn to when trying to save money at the pump. 
 Crossover vehicles have become a top choice for many drivers. Their comfort and expansive interior make them a preferred choice over a sedan for many drivers who spend lots of time commuting or have families to run around. For some drivers who have not yet crossed over to the convenience of a crossover vehicle, their misconception about the supposedly poor fuel efficiency of crossovers has been holding them back. This is no longer a reason to steer clear of a crossover because the following crossover options have all of the great gas mileage capability that you would typically expect from a sedan. As you will see, many of the vehicles below post up at around the 30-mile per gallon mark. 
  The 2017 Toyota RAV4 Hybrid SUV The Toyota RAV4 Hybrid is certainly top of the line when it comes to fuel efficiency. This crossover boasts an incredible 34 miles per gallon in the city and 30 miles per gallon on the highway, which rivals any average sedan on the market today. It is also equipped with a 194-horsepower engine, which means that you will have no problem with getting the power you need to take on the road. 
The Limited Hybrid RAV4 is the most premium model of this crossover and features 18-inch SuperChrome alloy wheels and a smart key system to get you in your vehicle and on the road in no time flat. 
  The Toyota Highlander The Toyota Highlander is another excellent option for a crossover that won't make you sweat it out at the gas pump. You can expect to get an average of 21 miles per gallon while driving in the city and 27 miles per gallon on the highway. It comes with a 3.5-liter V-6 engine and is available in front-wheel drive. This crossover tends to retain value very well and is noted for being highly reliable. If you are considering a pre-owned vehicle, the Toyota Highlander just might be the right model for you. After just one test drive, you are sure to be impressed with its smooth handling and finely tuned suspension so that you almost feel like you are gliding on the road. This is quite the feat for a vehicle of its size, which leaves you plenty of room for all of the cargo or passengers that you need to take with you. 
The Toyota Highlander Hybrid Limited This model of the Toyota Highlander is the ultimate choice in fuel efficiency and luxury. You simply cannot go wrong with choosing this model because it gives you everything you could imagine in a powerful yet stylish crossover vehicle. You will enjoy an incredible 29 miles per gallon on city roads and 27 miles per gallon during highway driving. Those numbers are right in line with what you could get out of a typical sedan, which means that you can rest assured that you will not be taken for a fool during every fuel up in this beauty. In addition to the phenomenal gas mileage and the sleek look of this upgraded model, you are sure to love the rear parking assist sonar that leaves you feeling totally in control of your surroundings while backing out of a tight spot or navigating a crowded parking lot. You will also enjoy a standard blind spot monitor and rear cross-traffic alerts, which will guide you in switching lanes and avoiding accidents while on busy roads. You can comfortably fit seven people in this model, which is designed with a row of captain's chairs and a bench for the third row. 
  Visit Young Auto Mall Today for the Best Crossover Vehicles in Logan, Utah You are bound to fall in love with the car buying experience at Young Auto Mall. With a team of knowledgeable sales people and one of the most impressive inventories of pre-owned and new crossover vehicles around, Young Auto Mall has become the best place to buy your next car in Logan, Utah. Come stop by our showroom to find out why so many other drivers in Utah choose Young Auto Mall as their top choice for finding the vehicle of their dreams.