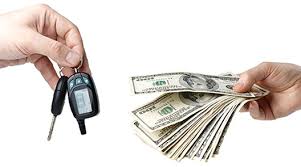 Purchasing a vehicle is a major financial decision that should not be taking lightly. Making sure that you have your finances prepared before you start the car shopping experience can eliminate some of the stress from the process. If you are wondering how much you need for a down payment on a vehicle, you may be surprised at how little is required. The great news for those in the market for a car is that they do not need to have a large chunk of money available to put down right away in financing a car. As you will see below, there are plenty of options available now at Young Toyota to get you behind the wheel of the perfect car without making yourself cash poor along the way. This means that there is no reason to keep driving an unsafe or old vehicle while you save cash to purchase a new car. You can get yourself on the road with the vehicle that is best for you with just a little bit of advance planning and finding the right deal. 
The Benefits of a Larger Down Payment
As a borrower, one of the best reasons to put more money down for financing a car purchase is that you will instantly lower your monthly payments. This also means that you will save more money in the long run on interest charges. Whether you are financing
a new
or used car, the general principle regarding the benefits of putting a larger amount of money down still applies. Along with lowering your monthly payments and reducing the overall amount that you will pay in interest charges, putting an additional amount down to finance your car could lower your interest rate. At Young Auto Mall Toyota Scion, we offer competitive financing deals on new and used car purchases, which means that you could enjoy a much lower interest rate on your car purchase than what you would find at other dealers. When you go to finance a new or used car, you should ask how much do I need for a vehicle down payment in order to get the best possible interest rate available. The reason that banks reward car buyers with a lower interest rate for a higher down payment is that the bank is able to secure more of a return on its investment at the very beginning of the loan. This makes the entire loan arrangement less risky for the bank, which is passed along to you as the buyer in the form of a lower interest rate. 
Leasing a Car 
 If you make arrangements to lease a new car, the strategy is a bit different in terms of how much money you should put down. The amount due at signing is already determined by the dealership and must be paid before you are able to drive off the lot in your new car. Throughout the duration of the lease agreement, you should always pay the exact amount that is due for that month instead of trying to pay ahead on a regular car loan. There is no real advantage to paying ahead on a monthly car lease because your payments are set in advance, and you are not eligible to get additional equity in the car at the expiration of the car lease. It pays to take advantage of deals for zero-down first payments on car leases. If you do not have extra money to get started on a car lease, you can pick up with regular monthly payments as long as you find a lucrative deal on lease agreements.
Alternatives to Saving Cash for a Car Down Payment
If you are strapped for cash right now, this does not necessarily have to preclude you from driving away with the car of your dreams. Even if you are required to make a down payment on your car loan, you might be able to trade in your existing vehicle and use that value as part of your down payment. In addition, there are often specials for rebates from the manufacturer on the purchase of a new car. This means that you could apply the rebate amount to your down payment, which would reduce the amount of cash that you would need to offer up right away. At Young Auto Mall Toyota Scion, we frequently offer specials and savings on the purchase or financing of a new or used car. Call us or stop by our location in Logan, Utah, to find out what the current specials are for financing a new or used car. You may be able to put zero down to finance your car purchase. 
Finding the Best Deals on Financing a New or Used Car 
 The best way to find the most affordable arrangement for financing a new or used car is to check frequently at Young Auto Mall Toyota Scion in Logan, Utah, to see what deals are available. By saving money on the overall purchase price of a new or used car, you can free up more money to put towards a down payment. There are plenty of options that can be tailored to your budget and what makes sense to you for cash flow purposes.