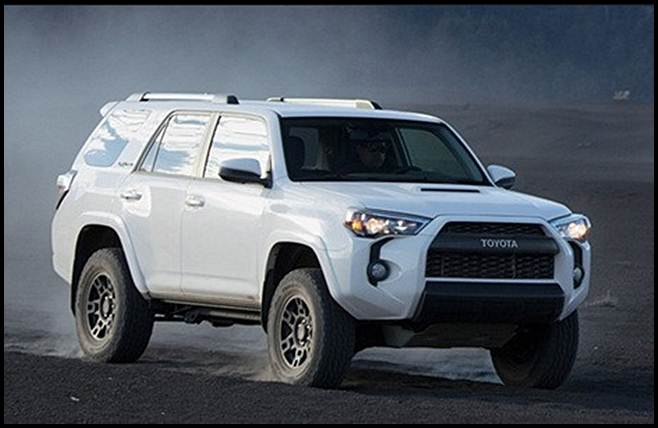 If you are a parent of children of any age, then you are probably all too familiar with the constant struggle of loading up all of your kids and their gear for all sorts of errands. Whether you are running to the grocery store or a weekend sporting event, the process of getting your kids ready for the trip can be a real headache without the right vehicle. You can drastically improve your driving experience by choosing a vehicle that is kid-friendly and will still get you everywhere that you need to go. Finding the right vehicle for your family does not have to involve sacrificing all of the things that you would typically look for in a car, such as power, drivability, instant appeal, great gas mileage and If safety and utility are your top priority as a parent of busy children, investing some time in researching your best vehicle options will pay dividends in the end. You will find from the options below that it is certainly possible to find an affordable family vehicle that meets all of your needs without cramping your style. 
Check out any of the below options for great vehicles for parents available at
Young Toyota
today. 
1. 2016 Toyota 4Runner Limited SUV 4x4
Handling any type of weather will not be a problem in this top-rated SUV. The
Toyota 4Runner
has a spacious interior and sufficient horsepower to make even your longest road trips a breeze. With excellent safety ratings and positive customer reviews, this SUV is sure to please any parent looking to make the most of their time on the road.  
2. Toyota Sienna
Owning a minivan does not have to cramp your style as long as you are driving a
Toyota Sienna
. This van is an excellent choice for great gas mileage and has glowing customer reviews for its comfort and capability. As noted by
Car and Driver
, the Blu-Ray entertainment system available in the Toyota Sienna works like magic for any parent hoping to keep their kids entertained during long car rides and prevent distractions from the back seats on the road. Customers rave about the spacious interior and luxurious details that almost make you forget you are riding in a minivan. 
3. Toyota Avalon Sedan If you prefer a smooth and comfortable ride even when you are carting around unruly passengers, the Toyota Avalon may be just what you are looking for. This full-sized car has become a beloved option in the Toyota line for all types of drivers. The roomy second row of seats allows for plenty of space for a car seat or two. Drivers and passengers in the Toyota Avalon will also enjoy heated and ventilated seats in the front row. There is a good reason why this model has been hailed as the standard in luxury for affordable cars. The safety features of this model, such as the pre-collision system and pedestrian detection, are a definite plus for parents. If you are looking for an option that allows you to engage in sports mode every once in a while, then the Toyota Avalon has you covered. With a 268 hp V6 engine, you will have all the power that you need to get you where you want to go in style. In addition to all of the fabulous features, the sleek exterior of the Toyota Avalon makes it a popular option among highly-rated vehicles for parents. 
4. Toyota Highlander
The
Toyota Highlander
has gained a reputation as one of the best SUVs on the market because of its spacious interior and reliability in all types of adverse weather. This vehicle makes a strong first impression just by its powerful design and bold front grille. Complete with a 3.5-liter V6 engine, the Toyota Highlander is a top choice for performance. Parents of large families will find more than enough room to fit all of their children in the roomy Toyota Highlander. This SUV comfortably seats up to eight people at once. In addition, there are five USB ports available to allow for all of your kids to stay entertained by their electronic devices on longer trips. You will not have to compromise on bringing all of your gear and cargo along for any adventure you plan with your family in a Toyota Highlander. 
5. Toyota Camry Hybrid The Toyota Camry Hybrid is a stellar option for parents looking to cut down on their bills at the pump. It features everything that so many drivers love about the Toyota Camry and has the added benefit of being friendly to the environment. The Toyota Camry Hybrid is the most economical of all the Toyota hybrid options, which makes it a great choice for families looking for value. You will also get the peace of mind that comes with purchasing a dependable Toyota vehicle and will rest assured that you will not be saddled with frequent repair bills that accompany less reliable cars. 
  Finding a Quality Vehicle for Parents in Logan, Utah It is no secret that Young Toyota is your convenient and helpful choice for finding a reliable and affordable family car in Logan, Utah. We pride ourselves on assisting customers to find the best vehicle suited for them without pressuring them into any purchases. Stop by and find out why so many other drivers in the area trust Young Toyota to help them find a car that will keep their families safe on the road.